In celebration of Italian Heritage Month in the city of Cleveland, the Cleveland Italian American Heritage Committee is proud to honor the following outstanding Italian Americans for their contributions and service to our community.
Tom Cirincione - Culture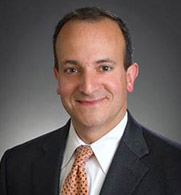 Tom Cirincione co-founded the Cleveland chapter of POINT (Pursuing Our Italian Names Together), now known as CIAO (Cleveland Italian Ancestry Organization), in 2008 and has guided the group as president since then. A native of Schenectady, NY, Tom has researched his own Italian family heritage to six generations and traces his Italian lineage to the towns of Isnello, Sicily and Alvignano in the region of Campania. He has lectured to local genealogy groups on Italian family history research and the use of newspapers in genealogy. For the last 15 years, Tom has volunteered his time to assist researchers at the Family History Center in Westlake. The proud son of Dr. Dominic and Raphael Cirincione of Schenectady, New York, Tom received a Bachelor of Arts Degree from the College of Holy Cross and a Master of Business Administration from Duke University's Fuqua School of Business. He currently serves as Senior Investment Portfolio Manager with Huntington Bank and resides in Westlake with his three children Katie, Andrew and Tina.
George Leggiero - Arts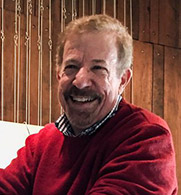 George Leggiero has served as the carillonneur at the Church of the Covenant and for University Circle for the last 45 years, playing on the tower's 47 Dutch bronze bells for various events and celebrations. He assisted in the founding of the Friends of McGaffin Carillon in University Circle in 1984. George is a grandchild of four early-20th century Neapolitan immigrants and grew up in Hamden, Connecticut. He came to Cleveland 50 years ago to study at Case Western Reserve University, focusing on computer engineering as an undergraduate and music history and historic performance as a graduate student. George currently works as lead applications analyst for the University Libraries at Kent State University. He has served on the faculty of the Cleveland Music School Settlement, directed handbell choirs at the Church of the Covenant and St. Paul's Episcopal Church and has been a member of the faculty at American Guild of English Handbell Ringers Festivals. George has been artist in residence at Case Western Reserve University and recorderist with the Cleveland Baroque Soloists, has served as president and music director of the Greater Cleveland Chapter of the American Recorder Society and has been a baritone chorister in the Covenant Choir.
Robert A. Lippucci - Individual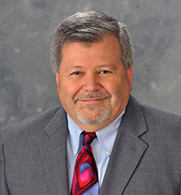 Robert A. Lippucci has been a member of the Southwest Italian American Club (SWIAC) for 12 years and has served as vice president, president and trustee. He currently serves as chair of the Public Relations, Programming and Bylaws Committees. Rob launched the SWIAC Newsletter published in La Gazzetta Italiana and has served as the writer and editor. SWIAC honored him with the prestigious Man-of-the-Year Award during his tenure as vice president. Rob has also participated in the Abruzzo Earthquake Fund Foundation, the Italian American Cultural Foundation, the Italian Cultural Garden-Cleveland Italian Film Festival, Italian Heritage night with the Lake County Captains, Radio Italia, and the Cleveland Italian-American Heritage Committee. One of seven sons born to Albert and Clara Lippucci, Rob obtained a Bachelor of Arts in Political Science and Master of Business Administration from Cleveland State University and currently serves as the marketing manager at an industrial products distributor in Kent, OH. He lives in Willowick, Ohio, with his wife, Gale, and has two daughters, Kimberly and Christine. He is active in the Music Ministry of St. Mary Magdalene Parish in Willowick as a cantor and choir member and is a team-leader on the annual Parish Homecoming Festival Committee.
Frank T. Sinito - Corporate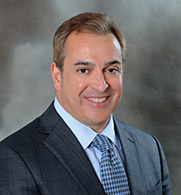 Frank T. Sinito, son of Thomas and Irene Sinito, attended Cleveland State University where he earned a Bachelor of Arts in Economics with a minor in Finance. Frank, his wife, Malisse, and children Angelica, Lizzie, Frankie, and Tommy continue to celebrate their Italian heritage and carry on traditions from Grandma Sinito. He is the CEO of The Millennia Companies, a vertically-integrated, diverse company that owns, develops and manages over 30,000 apartment units across 25 states. Frank founded the company to provide affordable housing communities which residents could proudly call home. The Millennia Companies' corporate office is in Cleveland at Key Tower and employs over 1,200 employees across the U.S. Recent acquisitions include Key Center, Public Square North and The Statler. Frank and Malisse also lead the Millennia Hospitality Group which consists of restaurants such as Lockkeepers, The Marble Room, Il Venetian, and a hotel. Frank is also the founding Board Member and Chairman of the Board for True Freedom Ministries, a non-profit organization which ministers to incarcerated individuals and prepares them for re-entry into the community.

Councilman Matt Zone - Public Servant

Councilman Matt Zone took his seat on Cleveland City Council in 2001. It was the fulfillment of a legacy started by his father Councilman Michael J. Zone who served from 1960 until his death in 1974 and his mother, Mary, who finished Michael's term and served until 1981. As Councilman, Matt has championed the development and rebirth of the Gordon Square Arts District and helped establish the Cleveland Italian American Heritage Ceremony in 2006. He is recognized nationally, regionally and locally as a leader on environmental and arts & cultural issues. Matt serves as the Immediate Past President of the National League of Cities and is a former President of the Northeast Ohio City Council Association. A graduate of St. Edward High School and Cleveland State University's College of Urban Affairs, Matt is a life-long member of Our Lady of Mount Carmel (West) Parish and continues to reside in the Detroit Shoreway neighborhood with his wife, Michelle. Their son, Matthew, is a Cleveland Police Officer. Matt's family comes from the towns of Calvi Risorta and Regali near Caserta in Campania, Italy. He is a member of Northern Ohio Italian American Foundation, Italian Sons & Daughters of America-OLMC Lodge #211, and Circolo Italo-Americano Corenese Club.

Mike Spena - Small Business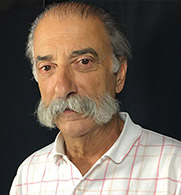 Mike Spena founded Spena Landscaping Contractors in 1975. The company does residential landscaping design and installation. Mike took a landscaping job to put himself through college at the University of Akron where he intended to obtain a degree in secondary education. He soon realized how much he enjoyed landscaping, so he left college and made landscaping his career. Mike has served on the board of the Ohio Landscapers Association and as treasurer of an industry-wide nursery association. For the last 12 years, Mike has led and organized the crew of volunteers that works 18-hours-a-day to make the trash disappear from and keep clean Mayfield Rd. and the Holy Rosary Church yard during The Feast of the Assumption. Six years ago, he put together a group of Italian landscapers that regularly work to clean, mulch, plant, and repair the Italian Cultural Garden. Mike proudly represents the Italian Cultural Garden each year in the Columbus Day Parade paddling his way through the streets of Little Italy on a gondola. Mike's family comes from Campobasso and Naples, Italy. He spent the first few years of his life living on E. 123rd Street in Little Italy, but his family eventually settled in Solon where he graduated high school. Mike and his wife Rosemary live in Highland Heights, OH, and are proud members of Holy Rosary Church.