September 2017
|
La Gazzetta Italiana
"For 38 years, the Columbus Italian Festival brings 'Faith, Family and Friends' (our festival motto) together, everything Italian: with traditions, food and entertainment for the Central-Ohio Community," states Mike Cua, the festival's 2017...
December 2016
|
La Gazzetta Italiana
New Year's Eve brings the daughter of Dean Martin to Columbus, OH. Deana Martin sings Dino and premiers her new album, "Swing Street." Deana appears with a 17-piece orchestra for a dinner, show and dance. Enjoy original tunes,...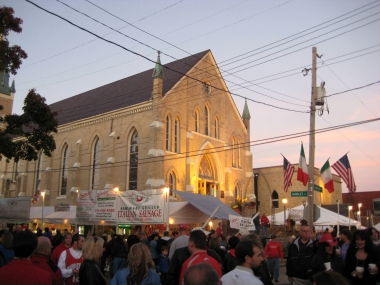 September 2016
|
Landa Masdea Brunetto
The annual Columbus Italian Festival will be held on Columbus Day weekend, October 7-9. The festival is presented by and located on the grounds of St. John the Baptist Italian Catholic Church. The 2016 festival theme, according to general chair...