The Cleveland Italian Film Festival 2022 will be showcasing award-winning films from Italy August 25 – Sept. 8, 2022 at the Cedar Lee Theater and Atlas Cinemas Eastgate. All films are $12 each and will be screened on Thursday evenings at 7:30 p.m.
Purchase tickets clevelanditalianfilm.eventbrite.com or by calling 216-456-8117.
The 16th annual Cleveland Italian Film Festival is sponsored by Italian Tours & Travel by Diana.
On Sunday, August 21 at 1 p.m, award-winning Chef Luca Sema will kick off the film festival with his gala "Luca's Pranzo Napoletano" celebrating the sensual cuisine of Naples. $115 pp includes wines with each course, gratuity & tax. For Reservations call 216-456-8117.
The Cleveland Italian Film Festival is the first independent film festival in Northern Ohio to exclusively showcase Italian award-winning films in Cleveland area theaters since its inception in 2006. Here are the great films coming your way!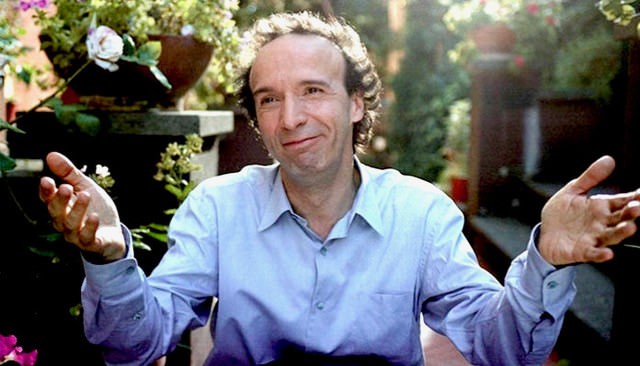 Thursday, August 25, 2022
"Il Mostro" Comedy
7:30 p.m., Cedar Lee Theater
Be prepared to find yourself crying from laughing so hard at what many say is the funniest film Benigni has ever made and a great comedy on the order of Chaplin, Katon and Sellers.
As the highest-grossing film in Italy, it was only surpassed by his film "Life is Beautiful." In this film, Benigni plays Loris who makes a meager living transporting mannequins and spending his waking hours avoiding creditors and eviction. He is blissfully unaware that he is the man the police have mistakenly fixed on as "the monster" and through a series of accidents police become convinced he is a crazed serial killer.
Setting his sights on a beautiful woman and miscommunication makes him appear like the wanted criminal on the loose whose capture has frustrated the police. "Il Mostro" is hysterically funny. A rare opportunity to see one of the funniest of Benigni's work.
Winner: Golden Globes Italy Best Actor, Roberto Benigni. Director, Roberto Benigni. Starring Roberto Benigni, Michel Blanc, Nicoletta Braschi, Dominique Lavanant, Jean-Claude Brialy, Franco Mescolini, Ivano Marescotti, Laurent Spielvogel, Massimo Girotti, Vittorio Amandola.
Thursday, Sept. 1, 2022
"Benedetta Follia" Comedy/Romance
7:30 p.m., Atlas Cinemas Eastgate
This wonderful award-winning Comedy stars Carlo Verdone, one of Italy's most beloved comedic actors who plays a man of impeccable integrity and a certain stature he must maintain by owning a religious store that has business dealings with the Vatican.
Concerned about his reputation and what others think of him, one day he finds his orderly life and marriage upended by an unusual, unexpected circumstance. Enter sunny, brazen Luna who changes his whole world showing him how to live life to the fullest. A truly delightful film showing how we can change and adapt according to life's circumstances ending up in a better place.
Golden Globes Italy Nominated Best Comedy, Italy's Golden Ciak Awards Nominated Best Screenplay, Italian National Syndicate Film Journalists Best Comedy, Best Actress. Director, Carlo Verdone. Starring Carlo Verdone, Ilenia Pastorelli, Maria Pia Calzone, Lucrezia Lante Della Rovere, Paola Minaccioni, Massimo Cimaglia, Aurora Cimino, Elisa Di Eusanio.
Thursday, September 8, 2022
"Ordinary Happiness" Comedy
7:30 p.m., Atlas Cinemas Eastgate
Sprinkled with comedy, this delightful film shows how moments of ordinary happiness give meaning to our lives. After a Vespa accident, Paolo is allowed to return to Earth for just 92 minutes more, thanks to a calculation error made in a "Paradise Office."
He tries to spend these unexpected moments with his family he overlooked all the while finding new meaning in life, the preciousness of time and the importance of love and family. What can he do with it to fix his life and let his family know what they mean to him?
Golden Ciak Awards Nominee Best Supporting Actor, Italian Nantional Syndicate of Film Journalists Nominee Best Actress. Director, Daniele Luchetti. Starring Pif, Thony, Renato Carpentieri, Franz Cantalupo, Vincenzo Ferrera, Roberta Caronia, Angelica Alleruzzo, Francesco Giammanco, Salvatore La Mantia.