Aldo and Robert Campellone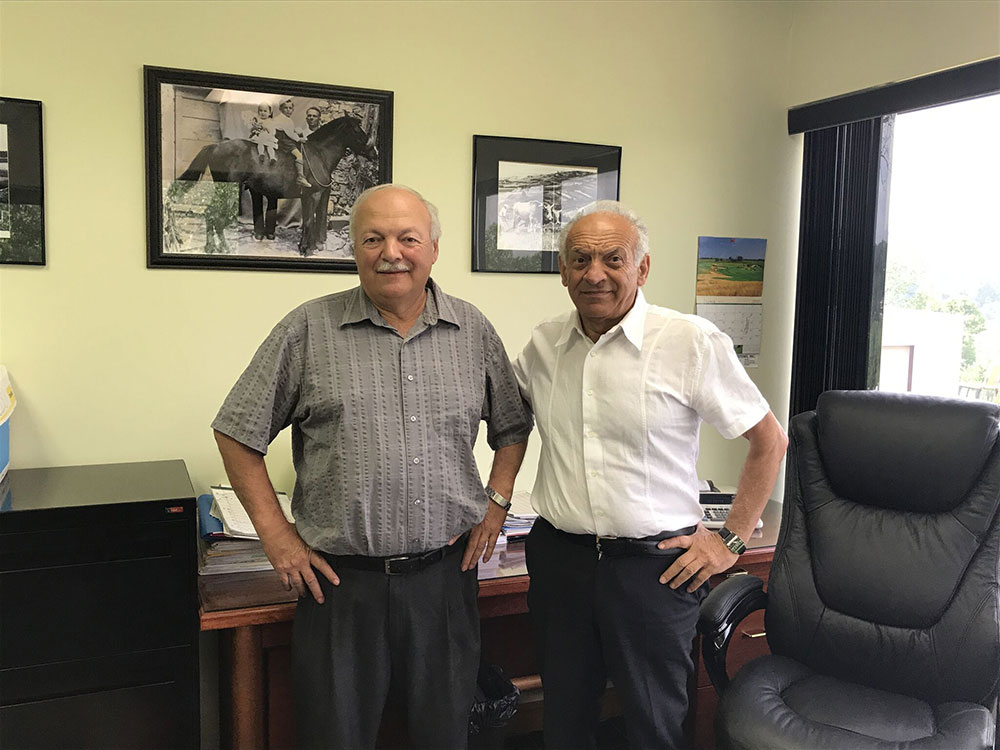 Aldo and Robert Campellone are Cleveland boys through and through. They say Cleveland runs in their veins. The Campellones trace their local roots back to their great grandfather who first came to Cleveland in 1888 and settled in the Blue Rock neighborhood at East 105th St. and Cedar Rd.
Aldo and Robert were born in Italy and arrived in Cleveland in the late 1960s within a year of each other. Robert attended English classes at John Hay and was part of the New American class. He also attended Audubon Junior High School and Max Hays High School, taking two busses to attend an automotive class where he studied mechanical basics. Aldo learned pipe fitting while in Germany.
Shortly after Aldo arrived in Cleveland, he and Robert started a landscaping business. In 1970, their entrepreneurial spirit prompted them to start ABC Piping Co. The company grew and eventually assumed major contracts to provide heating and cooling for many Cleveland schools such as South High, Benjamin Franklin, Memphis, Margaret Spellacy, and Cleveland State University. ABC Piping Co. earned a Certificate of Appreciation for Exemplary Service by the Technical Director of the Glenn Lewis Research Center for being on time and on budget for the engine test stand project.
While slowly and carefully expanding their piping business, Aldo and Robert realized the need for an office and shop. Since they could not find or afford a suitable building, they built their own. This led to the construction of several more buildings and to the founding of another company called Summit Buildings LLC. The company has thousands of square feet of offices and warehouses with 25 leasers.
Robert and Aldo have a very special relationship. They say that if one breaks a leg, the other feels it. They have never felt jealousy towards each other, only love and respect. It is this kind of relationship that allows the Campellones to successfully manage over 50 employees, whom they treat like family. They are proud that the second generation is now working with them. This includes Aldo's sons, Adam and Dino, and Robert's daughters, Laura and Christina.
Robert and Aldo are very proud of their Italian heritage and support the Italian American community in many ways. In 2008, Robert wrote "Rionero to Cleveland: 100 Years of Immigration," to permanently record and share some of the oral stories of his grandparents and others from the community. The Campellones help new Italian immigrants get a start by employing them in their businesses. Many of these immigrants have gone on to start their own businesses in Cleveland. The Campellones are active members of the Rionero Sannitico Club and the Home Family Club and founding members of Club Molisani and the NOIA Foundation.
Julius Ciaccia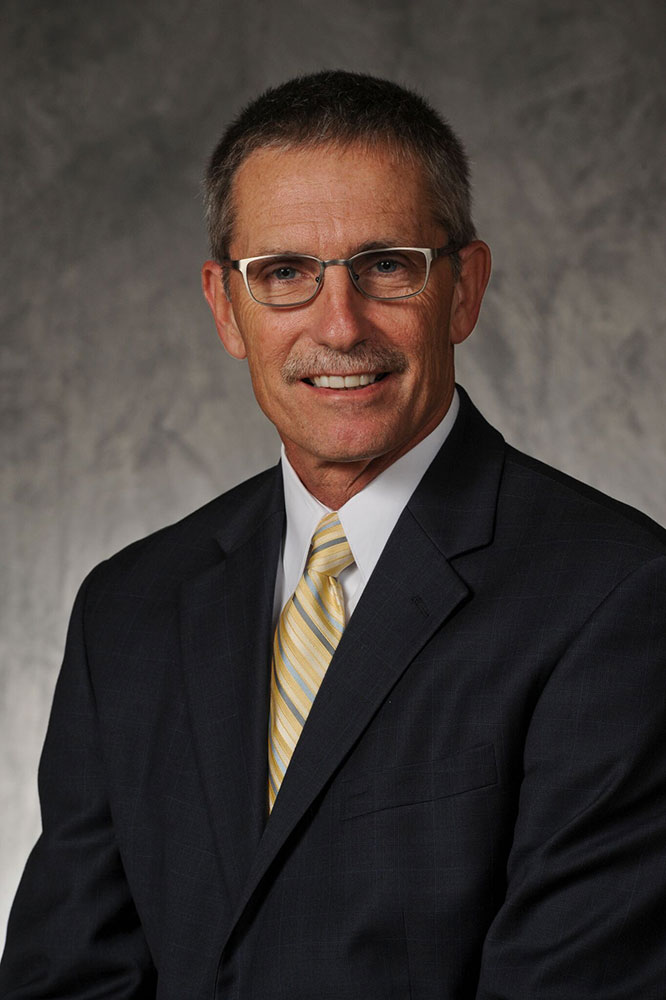 Julius Ciaccia began his career in water management in 1977 when he was appointed Assistant Director of Public Utilities for the City of Cleveland. From 1979 to 1981, he served as interim Commissioner of Water. He then served as Deputy Commissioner of Water. In 1988, he was appointed Commissioner of Water and served in that position until 2004. During this 25-year timeframe, he oversaw the management of over $1 billion worth of capital investment in the infrastructure of the Cleveland drinking water system and maintained the water system's favorable financial position. The latter was marked by successive credit rating upgrades to the current AA standard. In 2004, he was appointed as Director of Utilities where his role expanded to include Cleveland Public Power and the City's collection sewer maintenance operations.
Julius left the City Utilities Department in 2007 to become the Chief Executive Officer of the Northeast Ohio Regional Sewer District. In that role, he oversaw all aspects of managing one of the nation's largest wastewater utilities. Included in these responsibilities was the compliance with a $3 billion 25-year consent order for a long-term control plan that significantly reduces combined sewer overflows, as well as the development of a regional storm water management program. In February 2017, Julius retired from the CEO position but remains active with the District as a member of the Board of Trustees. He also performs limited consulting services through Roetzel Consulting Solutions.
Julius Ciaccia's national professional affiliations include the National Association of Clean Water Agencies, US Water Alliance, Association of Metropolitan Water Agencies, and the Water Research Foundation. In each, he served as a board member and an officer. His local affiliations include service on the boards of the Cleveland Water Alliance, the UH Parma Community Hospital and the Little Italy Redevelopment Corporation.
Julius attended Ohio State University and graduated from Cleveland State University in 1976 with a BS in Business Administration. He is married to his wife, Teryle, and they have four children and six grandchildren.

Lorraine Dodero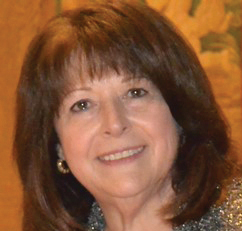 Lorraine is President of a private investment firm where she's an active trust manager handling investment portfolios, specializing in the bond market. She is also the Executive Director and Trustee for two family foundations: The Sam J. Frankino Foundation and the Corinne L. Dodero Foundation for the Arts and Sciences. Both foundations support non-profit organizations that benefit religious institutions, education programs and health and human services.
Lorraine is a soft-spoken, passionate philanthropist who serves on a wide array of nonprofit boards and committees and has led many fundraising events. Her current roles include: Treasurer, Northern Ohio Italian American Foundation; Ohio Chapter Chairwoman, The Patrons of the Arts in the Vatican Museums; Board member, American Red Cross of Greater Cleveland; Board member, Gilmour Academy; Leadership Board, University Hospital Seidman Cancer Center; and Trustee, Catholic Diocese of Cleveland's Bishop's Circle and Leadership Guild. Lorraine is also involved in the Cleveland Clinic's 1921 Society, Cleveland Clinic Children's Hospital, Red Cross's Chairman's Council and Tiffany Circle Society of Women Leaders, and the United Way of Greater Cleveland's Philanthropist Society.
Lorraine is a graduate of Ohio Northern University with an art and business management degree. She and her husband, Bill, reside in Gates Mills, OH. They have one daughter, Corinne who is married to Nick Salvador and they have one child together, Valentina, who is the love of their lives.
Billy Donato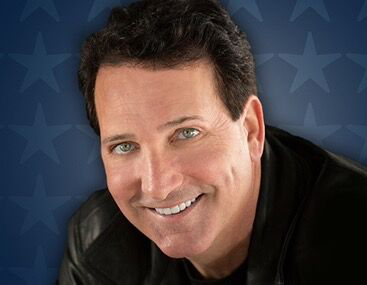 Billy Donato is a vocalist, showman, and all-around entertainer. His award-winning, interactive performance inspires audiences of all ages mixing Pop Classics with Rat Pack, Doo-Wop, Motown, Country, and Rock & Roll. Billy presents a true variety of styles and eras performed with warm, comedic flair creating his hallmark "Vintage Vegas with a Modern Twist" while embracing audiences worldwide with a love and passion as if they were family and friends in the living room of his home.
A Cleveland native and John Carroll University Graduate, Billy has performed on the Las Vegas Strip at many venues including The Tropicana, Caesars Palace, The Venetian, and The Orleans. He has appeared as Special Guest Vocalist with the Firelands Symphony Orchestra and the Cleveland Pops Orchestra. Billy's public service announcements have been heard worldwide on the United States Armed Forces Radio Network. Locally, he has been headlining at the Hard Rock Rocksino in Northfield Park.
Billy is very proud of his Italian Heritage and makes his family's story a part of every performance. His paternal and maternal grandparents settled in Cleveland's Little Italy in the 1920s when they came from Benevento and Campobasso, Italy. Paul and Mary Jantonio Donato lived on Coltman Rd. and Tony and Bessie DiLillo Nista lived on East 120th St. When Billy's parents, William and Frances Nista Donato, married in 1952, they also lived on E. 120th and that is where Billy was born. His maternal grandparents began operating the restaurant and bar on the corner of E. 120th and Mayfield in the 1930s. It is now Etna's Ristorante and is still owned by the family.
Billy Donato was recently inducted into the Bedford High School Distinguished Hall of Fame. He has received National Letters of Recognition from the United States House of Representatives, the United States Congress, the United States Senate, and the Ohio Senate.
Paul Angelo Sciria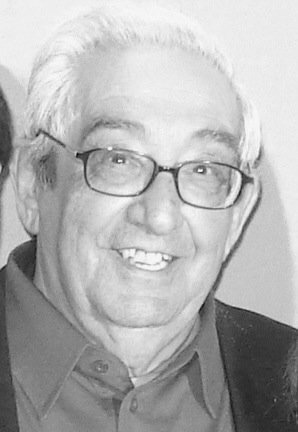 Paul Angelo Sciria (1928-2017) was a pioneer of television journalism, devoted fan of The Ohio State University Buckeyes, city councilman, king of coupon collecting, Christmas tree salesman, editor of two Italian American community newspapers, and an outspoken supporter of Italian heritage. His trademark tag line was "Thank you for your time, this time, until next time."
Paul was born in Cleveland on November 3, 1928 to Sicilian immigrants, Angelo and Felicia Lillian Sciria, who lived at E. 151st Street and Kinsman Avenue. He grew up with his younger sister, Madeleine, in the Kinsman area and attended A.J. Rickoff Elementary, A. Hamilton Junior High, and John Adams High School. He graduated from The Ohio State University in 1951 with a BA in political science and briefly attended John Marshall School of Law.
While working part-time in Cleveland's Recreation Department, WTAM sportscaster Tom Manning contacted Paul's supervisor looking for a writer. Paul took the job on the spot, but continued sports writing on the side as well as doing some work with WJW radio. In 1956, Channel 3, then KYW, offered him a full-time news reporting job.
Paul was the first full-time street reporter in Cleveland television and quickly became prominent due to his heavy-rimmed glasses and distinctive voice. In a 1961 article, The Plain Dealer called him "the hardest working legman among all the city's TV reporters." The list of interviews he conducted during his time at Channel 3 is impressive and includes: The Beatles, Richard Nixon, Robert Kennedy, Jimmy Hoffa, and numerous Cleveland athletes. In 1960, Paul covered the Toledo, Ohio, plane crash that took the lives of many members of the Cal Poly Mustangs college football team.
Paul's contract with WKYC was not renewed in 1974. He then had a short stint with WWWM and WWWE Radio before starting Sciria & Associates, a public relations company. Some of his initial clients included 1975 Cleveland mayoral candidate James F. Dickerson, the Fraternal Order of Police, Park Corp., Feren Fruit Baskets, and MPE Distributing. Paul's most prominent client was Don King. Throughout the 1980s and 1990s, Paul helped King promote boxing champions such as Larry Holmes and Mike Tyson. The two traveled together to the Bahamas to watch Muhammad Ali fight Trevor Berbick in 1981. Sciria and King organized the boxing benefit "Show for People Care" that raised over $89,000 for Forrest City Hospital.
In 1992, Paul partnered with Angelo Commarto to produce La Gazzetta Italiana, a monthly newspaper covering Ohio's Italian American community. He managed all aspects of paper operations including advertising sales, writing, editing, and layout. PAS Publications took over most of the operations of the newspaper in the early 2000s, but Paul remained as editor until his death. Paul also served as a Mayfield Heights councilman from 2011-2015 and, most recently, became the editor of La Nostra Voce, the newspaper of the Order Italian Sons and Daughters of America.
Being a humble person, Paul shied away from awards and recognitions. But his outstanding contributions could not go unnoticed. Paul was awarded a Judges Certificate for outstanding work in television in 1963 by The Press Club, was inducted into the Cleveland Journalism Hall of Fame in 2009, the Cleveland International Hall of Fame in 2011, and was selected posthumously as a 2017 Cleveland Italian Heritage Month Honoree for Lifetime Service.
Paul married Franca Colabrese (1926-2005) in 1967. He had six children, Paula, Leslee, Scott, Randy, Tammy, and John, nine grandchildren, Louie, Paul, Anthony, Joseph, Nicole, Devon, Nicolas, Randy, and Francesca, and three great-grandchildren. Paul passed away on June 23, 2017 in Mayfield Heights, Ohio.
Gino Latessa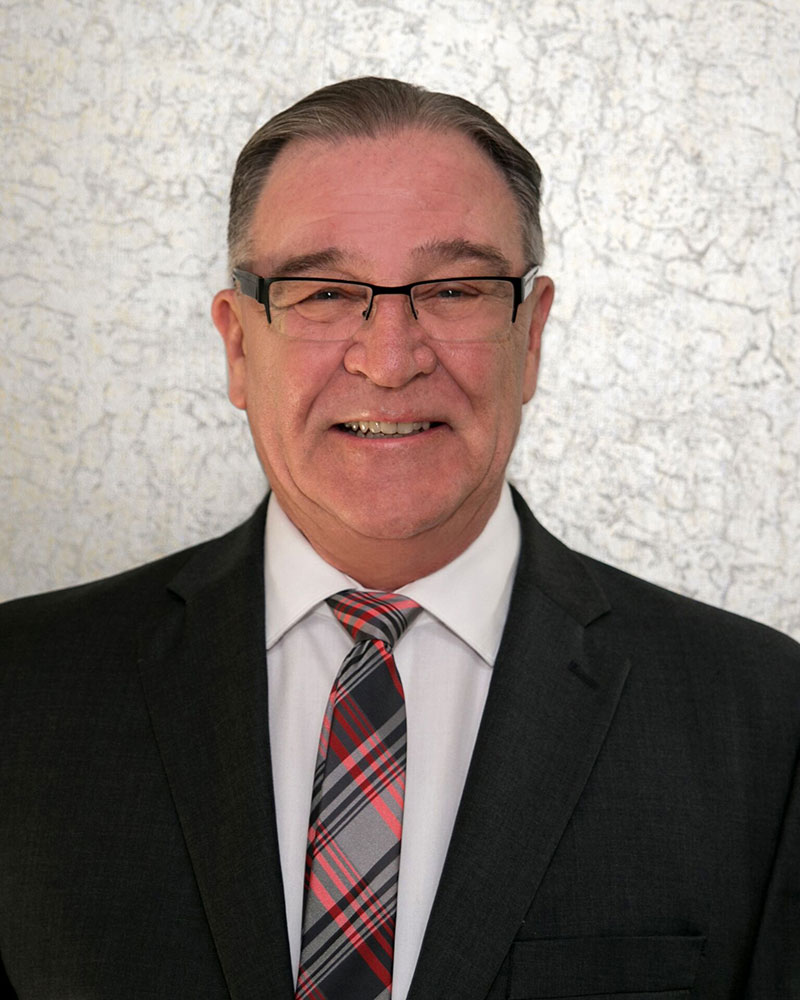 Gino Latessa has been a member of The Wickliffe Italian American Club since 1987. He began his tenure on the Board of Directors in 1989, serving as Vice President in 1992 and President from 1994 to 2009. He remains an active member of the Board of Directors.
During his Presidency, Gino successfully led The Wickliffe I & A Club through many activities and projects and tough economic times. Among the projects were major renovations to the Party Center and grounds, including expansion and renovation of the club room, addition of a food pavilion and a beautiful Piazza with commemorative bricks, installation of new playground equipment and the expansion and covering of the bocce courts.
Under Gino's leadership, the Cleveland Challenge Cup of Bocce Tournament held annually on the grounds of The Wickliffe I & A Club became one of the largest bocce tournaments in the Midwest, bringing thousands of players and spectators to the City of Wickliffe.
Gino's generosity and concern for the community prompted him to guide The Wickliffe I & A Club to sponsor high school student scholarships, host the local Special Olympics and Red Cross Blood Drives and distribute Christmas food baskets to the needy in Wickliffe, among many other projects. Gino was instrumental in working to bring Italian American clubs together to raise over $90,000 for the Abruzzi Earthquake Relief Fund. He was inducted into the City of Wickliffe Hall of Fame in 2010 for Civic Leadership
Gino was born to Lester and Josephine Latessa in 1946. He lived with them, his brother Lester and his paternal grandfather, Gennaro Latessa, on Rockefeller Road in Wickliffe, Ohio. Gino and his grandfather were very close, making wine, tending to the garden and making homemade pasta every Sunday.
Gino attended Our Lady of Mount Carmel, then Wickliffe Junior High School and graduated from Wickliffe High School in 1964. Since 1964, Gino has worked in the fresh produce business, a passion which he inherited from his grandfather, Gennaro.
Gino's family includes his wife, Cheri, to whom he has been married for 25 years, sons Seth and Todd (daughter-in-law Nicole) and a daughter, Heather. He has three grandchildren, Antonio Marcel Latessa (12), Ava Marie Latessa (10)and a new granddaughter, Harper Rose Latessa, born on Gino's birthday this year.